Creating an effective and harmonious home office space doesn't have to break the bank.
I have been working in my living room for the past year but decided to have a fresh start this Fall and relocate to my basement.
Change is good and it keeps me on my toes. Can you relate? As I made my move to this new office space I couldn't help but revamp it. I wanted to create a cozy, inspirational room that motivates me. After all, we spend a lot of time working! Here are some of the tips I followed:
Find the Right Spot
Ideally you don't want to mix your personal space with your working space. If that's not possible, try to place your desk in a quiet corner or nook so it is it's own thing. If you have your own room, place your desk so you can see the front door, this is called the "power position".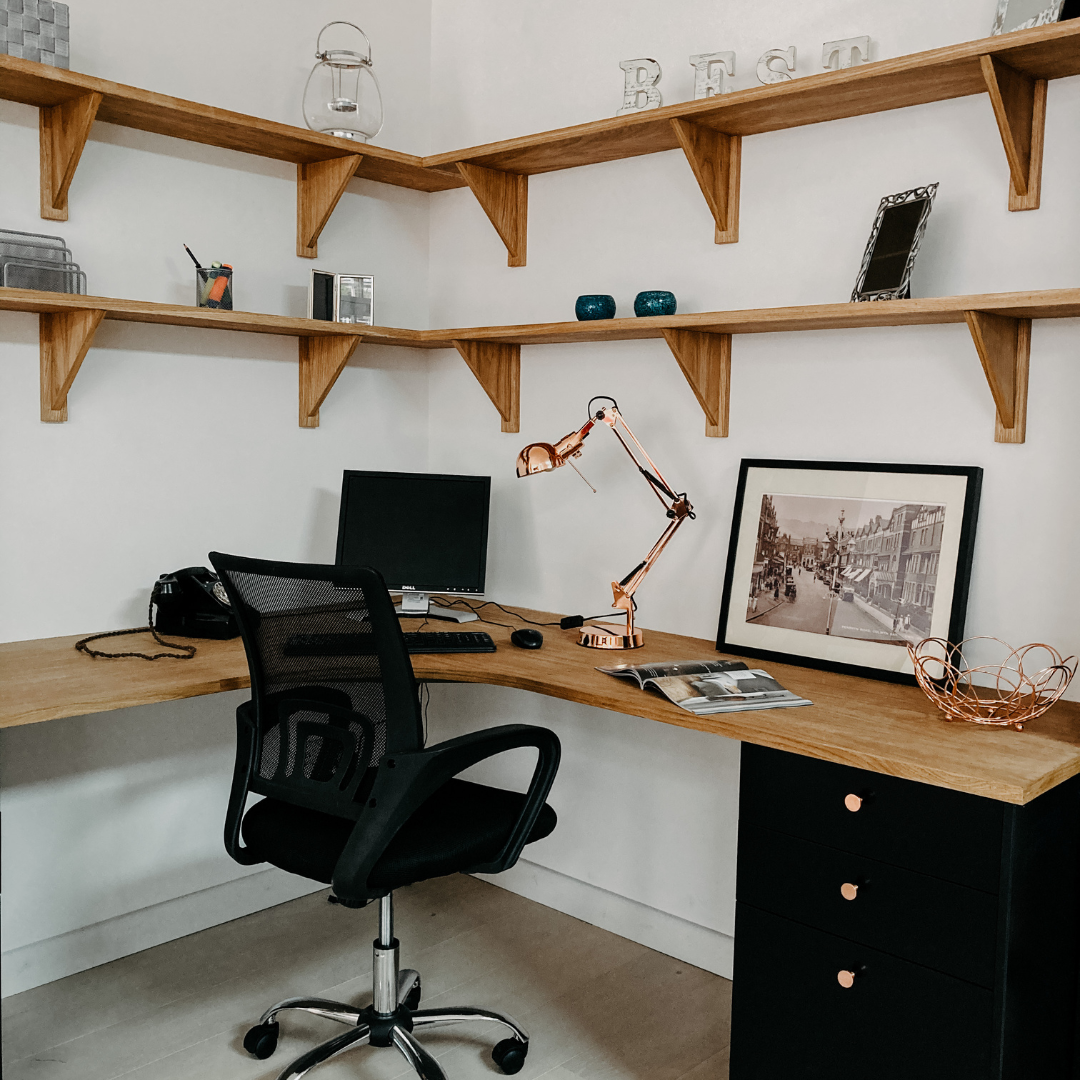 Make It Personal
Make a list of things you LOVE; plants, flowers, scents, colours, family photos, destinations… You should feel inspired and motivated in your space. Looking at your family or the people you love while working will remind you of your purpose, your "why" and keep you focused.
Add a Cozy Nook
During the day, make it a priority to take 5 or 10 minutes, whatever, your day will allow. I am a true believer of this quote: "We must never be too busy to take the time to sharpen the saw." By Stephen Covey. Breathe, meditate, read, call a friend, or just sit in silence. We need to constantly improve to become our best selves. So, I repurposed my children's rocking chair in my office for this quiet time. The rocking motion is awesome and adds texture in my office, with cushions and a throw!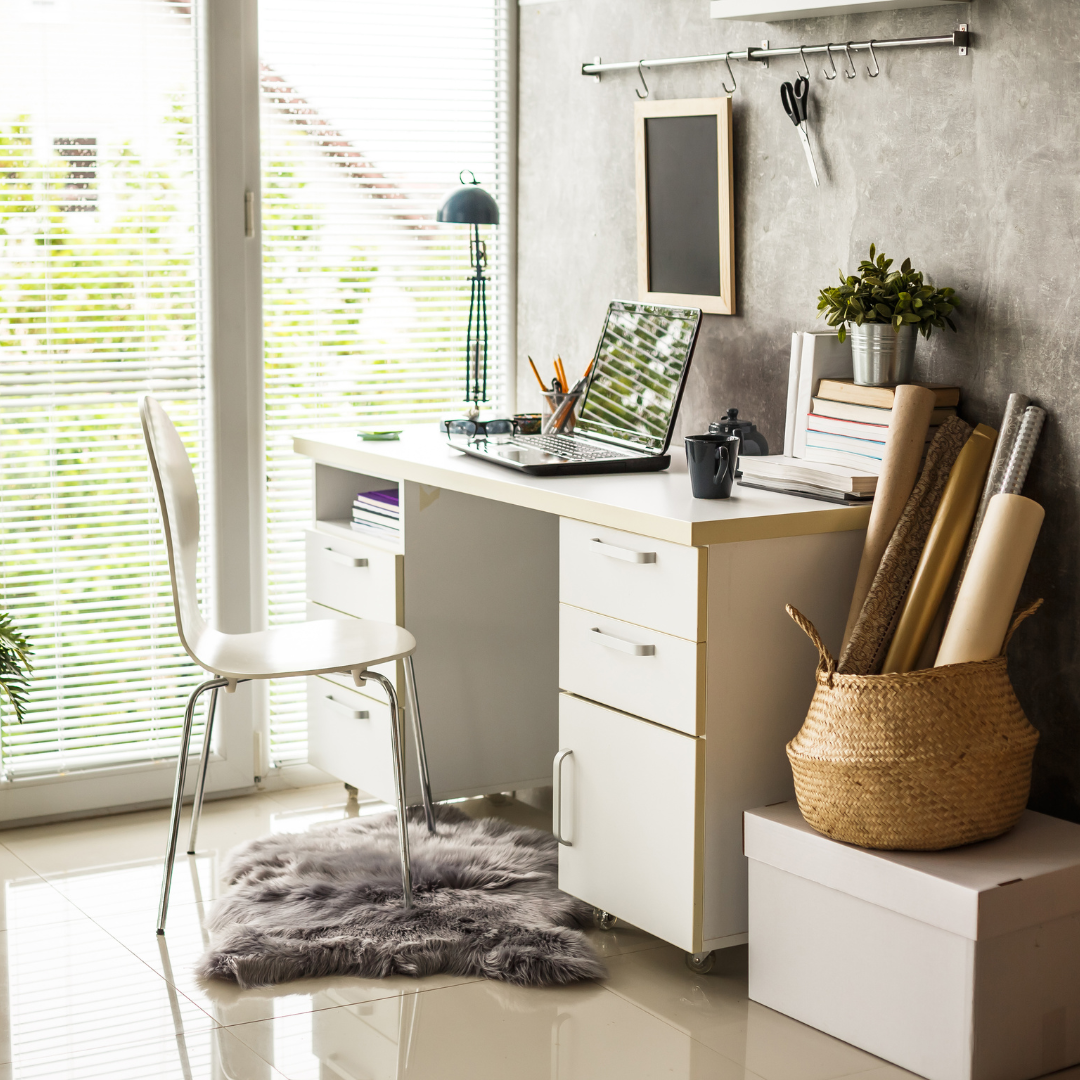 Declutter & Organize
Keep your workspace tidy without splurging on expensive organizers. Repurpose items like shoeboxes, mason jars, or old containers for storage. Consider some DIY shelving solutions using inexpensive materials like plywood.
Tech & Connectivity
Keep this to a minimum. Only have on your desk what you need for the day. Prioritize reliable, budget-friendly options. Don't forget to try and tuck your cables away.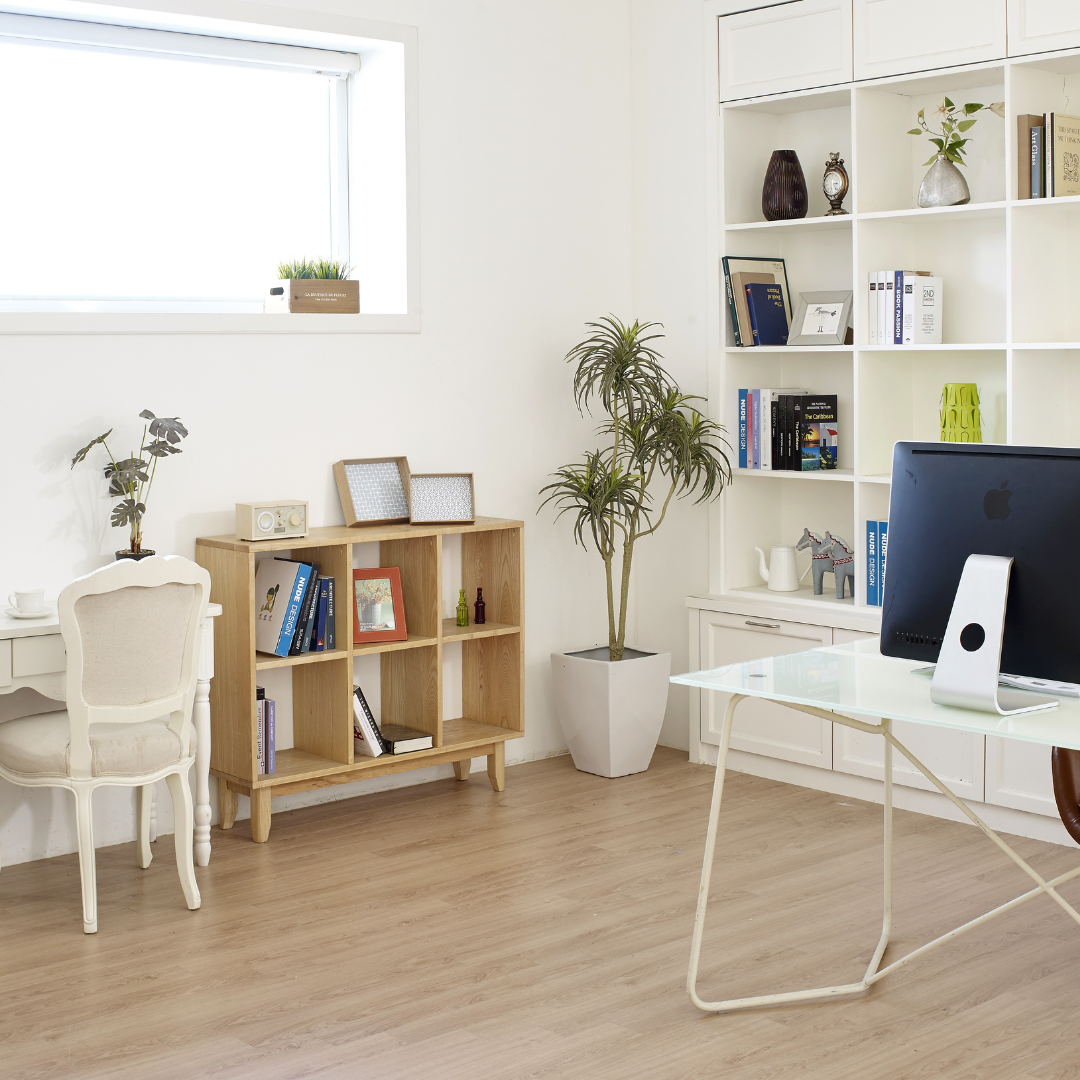 Colours & Artwork
Have fun with your paint colours and your art! Make it personal. Have your own inspirational quote posters. Whatever moves you, right it down, have it printed and framed. Or, paint a chalk square and change your quote regularly. In front of my desk, I have my two favourite book passages printed, and my short term goals, so I never lose sight. I also added my Summer's "paint-by-number" picture on my wall, the colours are so fresh and it reminds me of a time of calm. I can go back to that feeling when work gets hectic.
By making these small shifts and little design updates in my work space, I boosted my productivity while keeping my wallet happy. Make sure to share your real estate or design questions if you ever have any. Chat soon!
By Audrey Bailey
Bilingual Sales Representative
Coldwell Banker Community Professionals, Brokerage