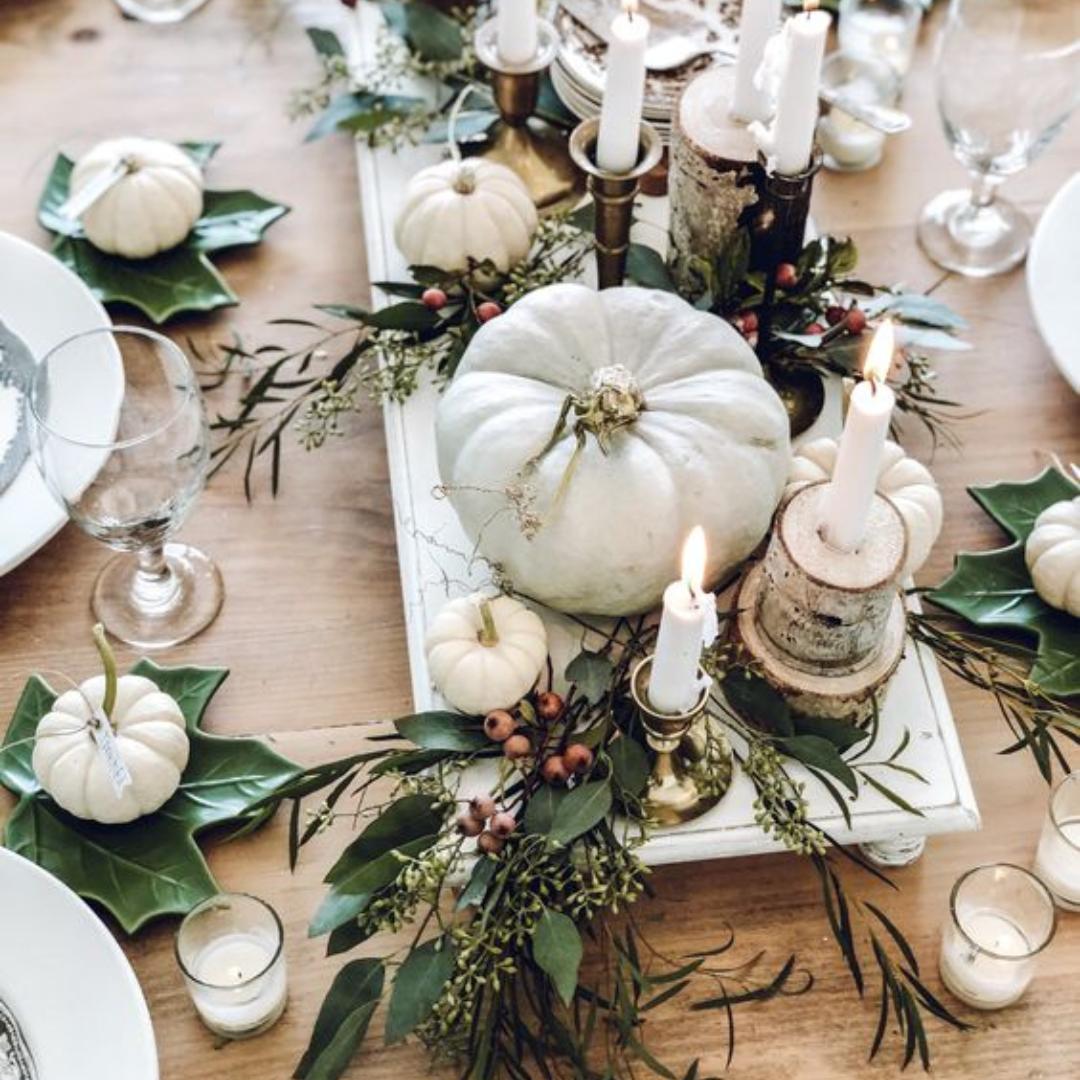 My favourite season is here! The final four months of the year bring cooler temperatures, cozy nights, simmering soups on the stove and plenty of festive celebrations bringing together family and friends.
Have you ever noticed where guests tend to gather at a party? Around the food of course!
Whether it's an appetizer arrangement on the kitchen island or a sit-down dinner in the formal dining room, everyone wants to be near the nosh.
Since all eyes will be on the scrumptious spread, let's look at a few décor styles to elevate your holiday tablescape.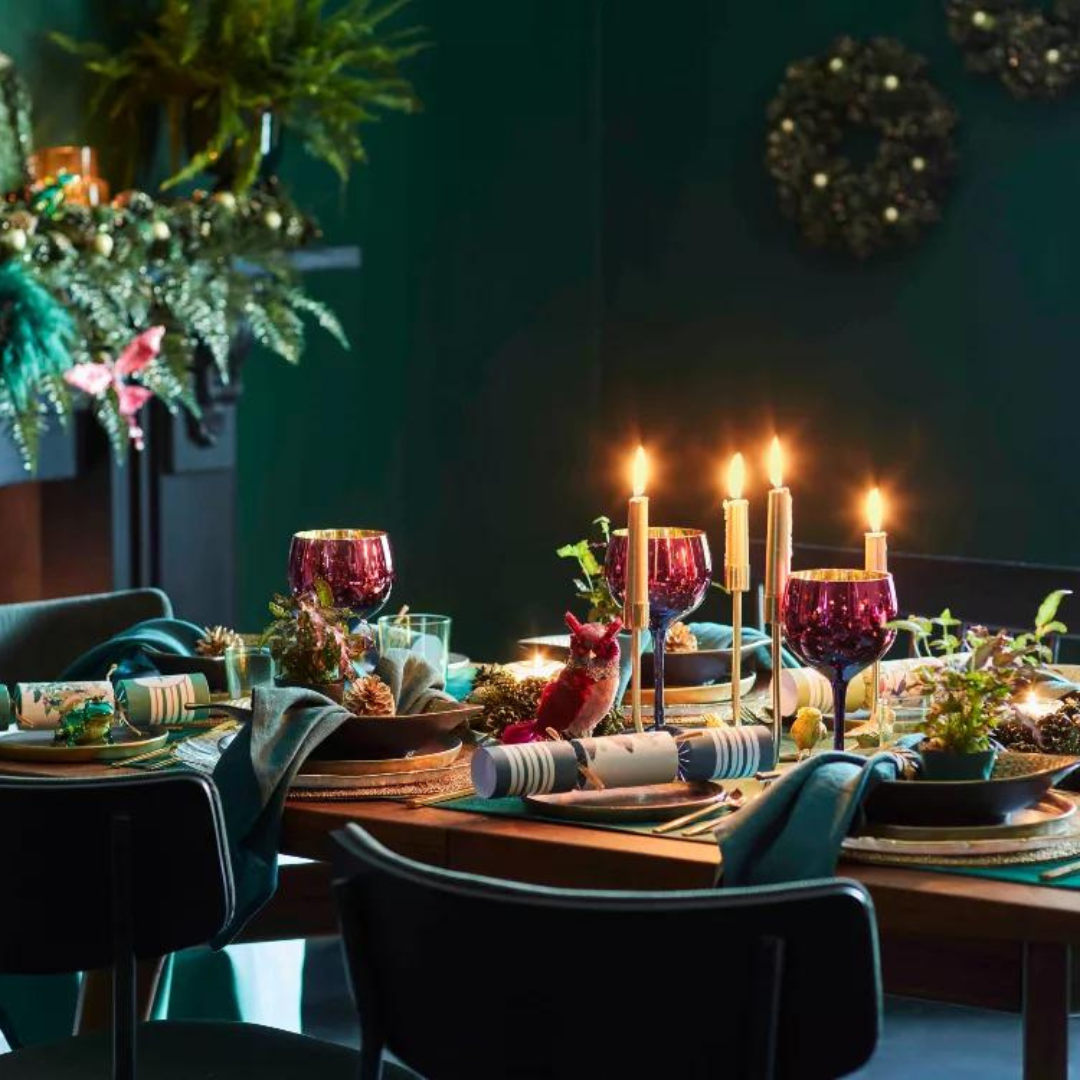 DRAMATIC JEWEL TONES
Step away from the traditional bright red and green associated with the holidays, and go a bit deeper, darker, intimate and romantic. Incorporate emerald and ruby, navy and gold. Play with velvety textures, coloured stemware, and elegant candle holders.
PRETTY PASTELS
Your autumn tables don't have to showcase the typical Fall colours of orange, brown and red. Pick up some pastel "Cinderella" pumpkins or even paint your own! A light, monochromatic scheme of pale blues and off-whites intertwined with eucalyptus garland sets the stage for a pretty Thanksgiving brunch.
NATURAL AND COZY
Bring the outdoors inside and line your table with spruce branches and prickly pinecones. Add in some warm amber tones and earthy browns. Keep your place settings neutral, all topped with napkins tied with a sprig of rosemary or thyme to add a simple scented touch to your tabletop.
Ashlee McLean Real Estate Broker Coldwell Banker Community Professionals, Brokerage @ashlee.mclean
Sip, savour and celebrate by adding this festive soup to your holiday spread!